Hey Now!
Welcome to GGL!
No Levels--Jump Right In!
GGL uses the immersion approach--just dive right in! Choose whatever song interests you right now. You may find some of it challenging, while other parts may be easier. You may understand all of it, or only parts of it. You may think--wow, this is harder than I thought!
There are no levels assigned to lessons. The philosophy is this---If you are interested in learning---go for it! That said, most of these lessons require intermediate skill. If you've been playing for a while, you know all the basic chords, you've tried your hand at taking solos or playing rhythm, and you want to study the GD and improve as a player----you can do it!
The More You Learn, The More You Learn!
If you stick with it, as you go through these lessons, the information and the playing begins to sink in. Licks appear and reappear. Key concepts show up again and again, until you begin to know the mantras by heart. You gain a familiarity with the VOCABULARY of the GD. The techniques, the licks, the voicings--all the things that make the Dead sound like the Dead. Before you know it, you've progressed--you've gotten better.
Watch Them Over Again!
The great thing about video lessons is that you can go back and look at them again. You'd be surprised how much you can miss the first time around. After you've taken a few lessons, go back and watch them again, and see if your ability to understand them isn't improving. You'll pick up licks as you go. New chord voicings. You'll learn new ways of thinking about old problems. You will progress as a musician, a guitarist, and even as a listener!
You Can Do It!
It is important to see the level of detail and art that went into the Grateful Dead guitarists' arrangements and approach to improvisation and ensemble playing. So even if you take a lesson and feel a little overwhelmed---take heart. You have already taken the first step, by gaining insight into the depth of the task.
You CAN learn to play like this. Just jump right in. Go where your inspiration leads you. BACK UP your lesson files so you can revisit them later. And most of all---HAVE FUN learning.
About Me
"See here how everything....lead up to this day"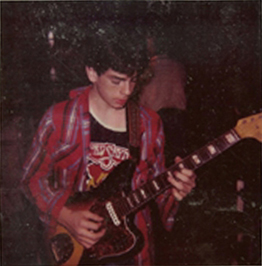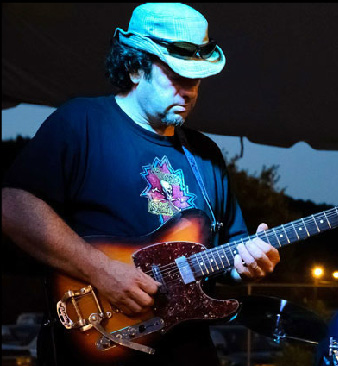 My name is Seth Fleishman, GratefulGuitarLessons.com founder, instructor, and still GRATEFUL deadhead.
I've been playing guitar for almost 40 years. As a full-time private guitar instructor, I have taught people of all ages, from youngsters up to retired persons, at all different skill levels.
Before teaching music, I was an instructional designer, specializing in e-learning and distance learning.
Put those skill-sets together, along with an undying love for the good old Grateful Dead, and you get this site!
How GGL Was Born
Back in 2010, I started posting YouTube videos analyzing and breaking down some Jerry solos. I felt I had something to say about Grateful Dead guitar work. The feedback that I got from those first videos was really positive. It inspired me to start this site, which was launched July 2011.
My Deadhead Years:
First Show:
I saw my first Dead show on 4/6/87 at the Meadowlands here in NJ. I was one of many refugees of bad 80s music who washed up on the Dead's shore. I will never forget the sensation I felt hearing "Franklin's Tower" live for the first time. I was HOOKED.
Best Shows:
The best shows I ever attended were probably the MSG run in Fall '87 and the Dozin' at the Knick shows in Albany, Spring '90. Saw the JGB a handful of times, and they were so good I sometimes thought I liked them more than the Dead. Saw Weir/Wasserman too, and they were very good.
Last Show:
My last GD show was 9/17/91. They played "The Last Time" that night. I didn't know at the time it would be my last show. But it was.
I really hope you enjoy the lessons.
Thanks for reading,

Seth Fleishman